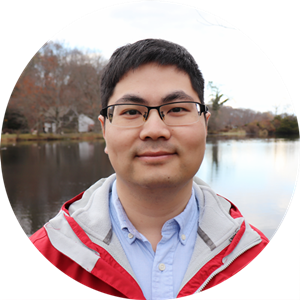 ---
Short Bio
I am an Assistant Professor in the Department of Computer Science and Engineering at University of North Texas. I obtained my Ph.D. in the CS department at Stony Brook University, advised by SUNY Empire Innovation Professor Haibin Ling. Prior to this, I was a PhD student at Temple University. I spent two and a half years as a master student (courses completed) in Huazhong Agricultural University, where I received my B.S. degree in 2013.
---
To prospective students:
I am looking for multiple self-motivated PhD students in Fall 2022 to work on challenging problems (e.g.,
visual object tracking
,
video object detection/segmentation
) in computer vision. Please send me your CV and transcripts if you are interested. Motivated master and undergraduate students within UNT are also welcome.
---
News

2021-10: We have one paper accepted to PAMI.
2021-08: TOTB has been released, go check it out here.
2021-07: We have one paper on transparent object tracking accepted to ICCV 2021.
2021-07: I will serve as an Area Chair for WACV 2022.
2021-07: We have one paper on visual object tracking accepted to IROS 2021.
2021-05: I passed my PhD dissertation. So much gratitude for everyone I met along this journey.
---
Quick links
myUNT
EagleConnect
UNT CSE
UNT Directory
UNT Map
Google
gScholar
gMap
CVF
IEEE
---