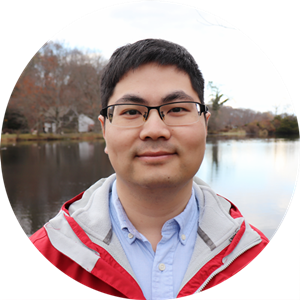 ---
Short Bio
Heng Fan is currently an Assistant Professor in the Department of Computer Science and Engineering at the University of North Texas. He received his B.S. from Huazhong Agricultural University in 2013 and Ph.D. (advised by Professor Haibin Ling) from Stony Brook University in 2021, respectively. His research interests include computer vision, robotics, and medical image analysis. He has served as Area Chairs for WACV 2022 and WACV 2023.
---
To prospective students: I am looking for multiple self-motivated PhD students in 2022/2023 to work on challenging problems (e.g., visual object tracking, video object detection/segmentation) in computer vision. Please send me your CV and transcripts if you are interested. Motivated master and undergraduate students within UNT are also welcome.
---
News

2022-05: Serve as an Area Chair for WACV 2023.
2022-05: Release AnimalTrack (arXiv) for multi-animal tracking. Stay tuned for updates.
2022-04: Our work InBN (pdf, code) on tracking is accepted to IJCAI 2022 as Long Oral.
2022-01: Check InBN on arXiv, a simple, general and effective backbone for improving tracking.
2022-01: Welcome PhD student Xiaoqiong Liu to join our team.
2021-11: A paper on image generation accepted to Pattern Recognition.
2021-10: A paper on UAV tracking and detection accepted to PAMI.
2021-08: TOTB has been released, go check it out here.
2021-07: A paper on transparent object tracking accepted to ICCV 2021.
---
Quick Links
myUNT
EagleConnect
UNT CSE
UNT Directory
UNT Map
Google
gScholar
gMap
CVF
IEEE
---